Introduction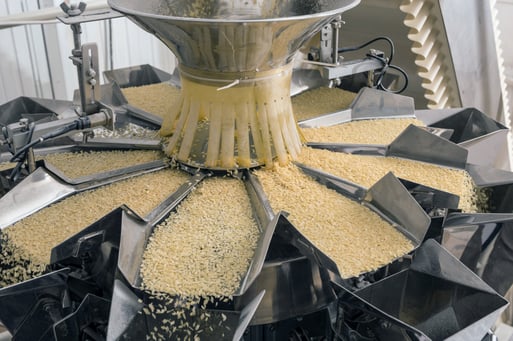 As with all other standards, whether it be under NFPA or UL, the NFPA79 standard has been put in place to ensure the maximum level of safety is attained. There are a variety of standards that manufacturers and equipment owners need to adhere to, so it can be quite difficult to decipher which one applies in which case. This is especially true when equipment falls under multiple standards.
In this article, we will discuss the key details of the NFPA 79 standard to ensure you have a clear understanding of the standard.
NFPA 79 History in Brief
In 1941, the metalworking machine tool industry wrote its first electrical standard to make machine tools safer to operate and more productive. That standard served as an American "War Standard". It remained essentially unchanged through the 1959 edition. In 1965 a revised edition was adopted, reconfirmed in 1969, and later revised editions were adopted. Industrial machine electrical equipment may vary from that of single-motor machines to very large, multi-motored automatic machines that involve highly complex electrical control systems, including electronic and solid-state devices and equipment. Generally, these machines are specially designed, factory wired, and tested by the builder and then erected in the plant in which they will be used. Because of their importance to plant production and their usually high cost, they are customarily provided with many safeguards and other devices not often incorporated in the usual motor and control applications covered by the National Electrical Code (NEC).
Although these machines may be completely automatic, they are constantly attended to, when operating, by highly skilled operators. The modern industrial machine usually incorporates many special devices to protect the operator, protect the machine and building against fires of electrical origin, protect the machine and work in the process against damage due to electrical failures, and protect against loss of production due to failure of a machine component.
It may be preferable to deliberately sacrifice a motor or other component, rather than risk injury to the operator, the work, or the machine. It is because of such considerations that this standard varies from the basic concepts of motor protection as contained in the National Electrical Code.
What is NFPA 79?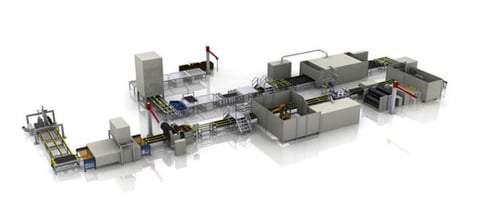 The Electrical Standard for Industrial Machinery (NFPA 79) is a safety standard that contains requirements concerning the electrical safety of industrial machinery. The NFPA 79 standard governs the proper wiring and grounding of a piece of industrial machinery equipment. The NFPA 79 covers all industrial machines that are produced in or imported into the USA. Machines that do not meet the NFPA 79 standard will not be allowed to be connected to the power supply network.
According to the National Fire Protection Association, the NFPA 79 Standard is "intended to minimize the potential hazard of electrical shock and electrical fire hazards of industrial metalworking machine tools, woodworking machinery, plastics machinery, and mass-produced equipment, not portable by hand."
What Equipment needs NFPA 79?
The NFPA 79 Standard covers: "electrical/electronic equipment, apparatus, or systems of industrial machines operating from a nominal voltage of 600 volts or less, and commencing at the point of connection of the supply to the electrical equipment to the machine."
The NFPA 79 contains guidelines for control panels such as:
Infeed and main switch

System & motor protection

Protection against electrical hazards

Selection, design & layout of control panel field wiring

Requirements for identifications, safety information & technical documentation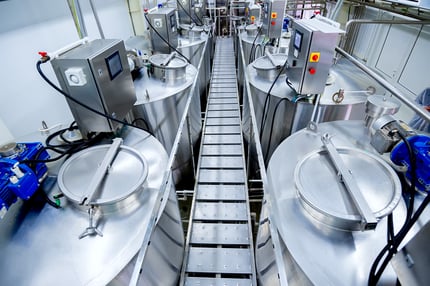 The NFPA 79, combined with UL 508A (Industrial Control Panels), together constitute very sound technical guidelines to follow. Especially if your electrical equipment and industrial machines are bound for use in the USA.
Some of the machines whose electrical equipment are guided by the NFPA 79 are as follows:
Machine tools

Injection molding machines

Woodworking equipment

Assembling machinery

Material handling machinery

Inspection and testing machines.
NFPA 70 vs NFPA 79: What Are the Differences?
The major difference between NFPA 70 and NFPA 79 is:
The NFPA 70 is the standard for the electrical installation for supplying a piece of equipment with the power and focuses on the materials and methods outside the equipment.
On the other hand, the NFPA 79 covers the wiring and grounding, electrical controls, and components inside the electrical equipment.

What's New: Brief Insights Into The 2021 NFPA 79 Edition
The main change to the NFPA 79 is labeling. However, the guidelines on construction remain the same.
Primarily, the construction stays the same but now the labeling has changed. The 2018 edition dictated cables to be marked RHH, RHW, RHW-2, XHH, XHHW, or XHHW-2. But in the NFPA 79 2021 edition chapter four, paragraph 4.4.2.8, this requirement has been eliminated and replaced with the cables "shall be identified as suitable for the electrical power characteristics and in accordance with any instructions provided by the manufacturer(s)". It also references chapter 12: conductors, cables, and flexible cords for "general" cable requirements.
The 2021 edition includes updates for requirements that deal with the full spectrum of equipment—from single-motored drill presses to complex automated manufacturing systems. Updates address concerns from the industry and key changes to companion codes and standards, including the following:
Requirements involving supply circuit disconnecting means, access, operations, and markings are enhanced.

Electromagnetic compatibility (EMC) involving transients is revised.

Requirements on enclosure access and interlocking are changed.

Voltage limitations and rejection capabilities for attachment plugs in protective extra-low voltage (PELV) systems are revised.

Language requiring surge-protection devices (SPDs) is updated.

The exception involving insulation monitoring for Class 2 circuits is changed.

Control system grounding requirements are updated.

Emergency stop devices are now to be listed.
Requirements for conductors and equipment supplied by power conversion equipment are updated.

References to 50 volts RMS AC and 60 volts DC revised for clarity and consistency.
Conclusion
Every three years, experts dedicate time to the NFPA 79 Standard to revise it in a manner that ensures liabilities are kept to a minimum. The revisions ensure technological and research advancements are taken into account and guidelines are put in place to ensure electrical components, such as wires and cables, are built in a manner that ensures the highest levels of safety and performance. In the past, cable selection wasn't even seen as being a thing of great importance, but that has changed. To further boost your knowledge of electrical standards and certifications, you can get additional info from our blog. The Dynamic Detail.
The reality is that the quality of a machine is only as strong as its weakest component. In today's competitive market, the cost of low-quality industrial controls is incalculable. Hence the need for organizations such as the National Fire Protection Association, and the importance of standards such as the NFPA79. Do you need help applying the NFPA 79 principals to your machine? Contact us, we can help!