DC HIGH Voltage transducer for increased safety on railway and Electric vehicles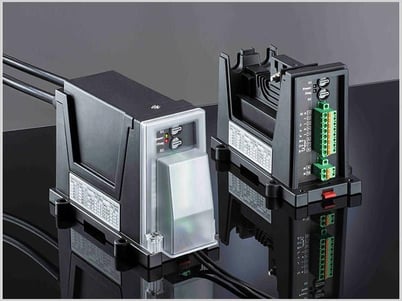 The requirements placed on DC infrastructure for both Railway and Electric Vehicles has increased significantly. Products for rolling stock need to ensure a higher level of functional safety than ever before to make the travel experience more comfortable, safer and reliable for the end user. With the addition of EV infrastructure and the needs for DC fast charging this may tie closely to the LRT industry substations and electric network. New technologies must be developed to meet future application requirements as well. Based on these points, Knick decided to fundamentally redesign one of its core product groups. The ProLine P50000 high-voltage transducers are used to monitor primary circuits on traction units and locomotives. They measure the voltages and currents coming from the contact wire, and help with energy management and emergency shutdown in case of a short circuit. They are so precise and fast that they can even be used as sensors for energy required for charging trains and electric vehicles.
High-voltage measurement involves the processing of dangerously high voltages and associated electrical power. If a short circuit is not switched off immediately, it can cause fire. On a train, this places a direct and considerable risk to the safety of the passengers and staff. Short circuits must therefore be reliably detected by measurement. Furthermore, the high-voltage transducer itself should never be dangerous – neither during maintenance nor after years of railway operation. These aspects have been taken into account for the construction and design of the ProLine P50000 series, much of which had not existed in the industry up until now.
Contact protection during maintenance
The protective cover for the high-voltage input terminals provides defined clean separation distances and prevents overlays, (e.g. in ventilated roof boxes,) which are prone to contamination. In addition, protection from external contact is assured, especially important during maintenance servicing. Conductive parts can be installed as close as needed to the housing, as the necessary distances are already defined by the protective cover. It is no longer necessary to pay as much attention to adjacent equipment or metal parts during installation, as it had been in the past.
Innovative high-voltage connections
The high-voltage connections are patent pending. They aren´t parallel to a housing surface as is typical, but are instead attached to the opposing housing surfaces. This allows large air and creepage distances to be implemented in spite of the compact housing dimensions.
IP54 protection
The gaskets ensure class IP54 protection, while venting holes allow the discharge of condensation water in case of rapid temperature fluctuations, as for instance can sometimes occur when entering tunnels.

Visibility on the lower-voltage side
The switches, LEDs and connections for auxiliary energy and output are covered with a transparent cover. A viewing window allows the detection of the switch position for the measuring range selection. The LEDs, which are important for troubleshooting, are also readily visible from the outside.
High degree of installation flexibility
The upright housing of the high-voltage transducers saves space in roof or underfloor boxes and can be flexibly mounted; either fixed with 4 screws on a flat surface or snapped onto a DIN rail.
While the level of electrical safety and practicality associated with the new and innovative housing design are clear to see at first glance, there are also more subtle aspects of the ProLine P50000 design that also bring considerable value. Features include calibrated range switching, diagnostic contacts and the galvanic isolation of the output from both the input and auxiliary power source. These all contribute to the safety and reliability of the measuring function.
Applications Include
• Railway
Rolling Stock and Substation Traction Power
• Vehicle Electrification
Onboard, Charging Stations and Auxiliary Systems
• Energy Storage
Production, Monitoring and Testing of Batteries and Supercapacitors



For information or help with your application please contact Dynamic