Advanced Cooling Technologies

Sealed Enclosure Cooling Solutions
ACT's enclosure cooling products effectively dissipate heat from sealed electrical and electronic enclosures operating in indoor, outdoor and other types of environments. These products are applicable in diverse industries including Industrial Automation, Food Processing, Chemical, Petrochemical, Wastewater Treatment, and Telecommunications. ACT offers a high level of technical support to automation & control systems integrators and OEM's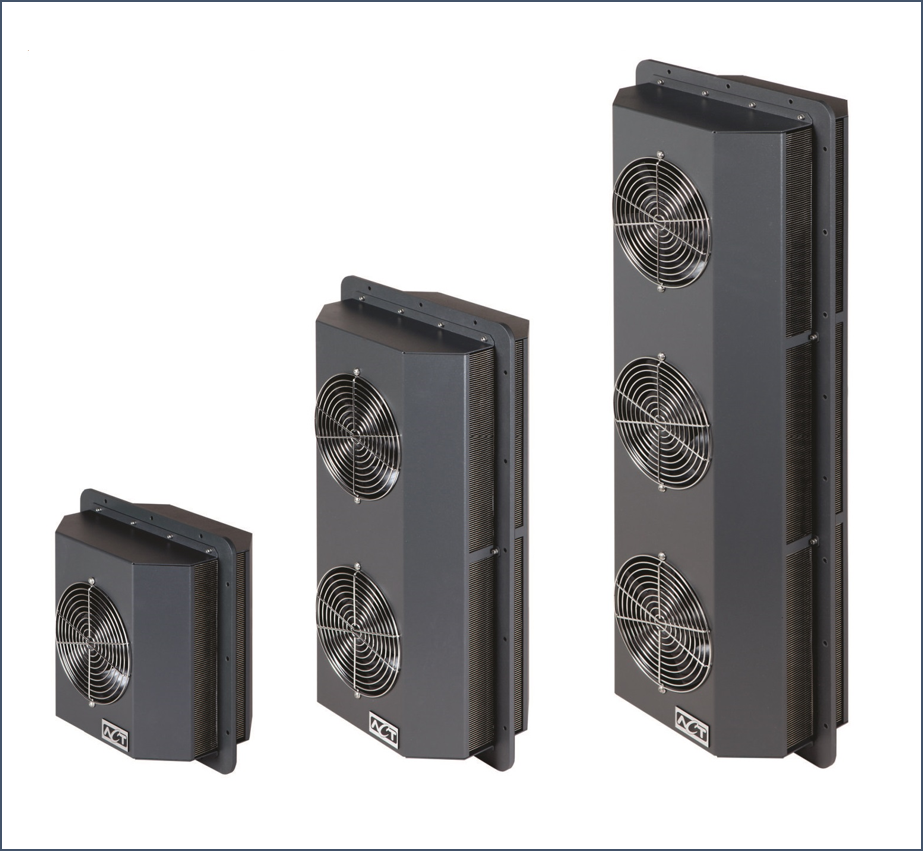 In addition to dissipating heat, these products also help keep dust, moisture, mold and other potentially damaging contaminants away from electrical equipment, leading to enhanced reliability. Heat sink, heat pipe, thermoelectric and vortex coolers are especially useful for keeping components clean. The National Electrical Manufacturers Association, or NEMA, has established standards for how effectively electrical enclosures protect what they contain. Our enclosure cooling products meet NEMA standards 12, 3R, 4 and 4X.
Cabinet cooling technology is highly reliable, especially above-ambient solutions, which have so few moving parts. Unwanted heat can come from both internal and external sources, although the heat the equipment produces is usually the primary source. If there aren't any additional energy interactions, a device's heat output will equal the power input — More efficient components produce less waste heat.
Heat Pipes
Thermal management is all about moving heat from one point to another, away from components that need to stay cool. One of the most effective ways to move heat is with heat pipes. There are various applications for heat pipes from handheld devices to data centers and beyond. Heat pipes are made up of several components: a wick structure, fluid, and a containment unit.   
Heat Exchangers
One of the most effective tools for cooling is a passive energy recovery HVAC heat pipe system. Most business owners start seeing a significant return on their investments after one to two years from installation. Since it's a passive system, there are no moving parts that could break or wear down. The technicians at ACT have engineered their heat exchangers to be both efficient and compact. Speak with a consultant at Dynamic Measurement and Control Solutions to see if this technology will work well for your business.
Dynamic Measurement and Control Solutions are specialists in consultative engineering. If you believe your company could use any of the cooling products or services that Advanced Cooling Technologies has to offer, contact us today.  We'll work hard to understand your company's needs as well as your own personal goals to align you with products that will make a difference.
With its inception in 2003, Advanced Cooling Technologies (ACT) has grown to become a leading thermal management solutions company. ACT's products have a diverse range of applications throughout various industries such as automotive, medical, military, solar energy, and much more.