About Us
Manufacturer's Representative of Electrical Control Components for Machine Designers and Industrial Equipment
Utilizing more than 40 years of experience and knowledge to further our reach within the OEM manufacturing and automation control industry, we help Electrical, Mechanical and Design Engineers with powerful and reliable electrical components and controls. Partnering with the world's most respected manufacturers of Electrical Power Monitoring, Industrial Controls, and Sensors. We take a consultative approach with the goal of helping our clients to save time, money and resources wherever possible.
With a focus on safety and reliability, we provide diagnosis and consulting in order to streamline your production and time to market. Always on the cutting-edge of the electrical component industry, we are well-versed in advances in IIoT and Ethernet IP. Supplying both standard electronic controls and custom-engineered products, we are dedicated to helping OEM companies of all sizes and types.
Operating out of Northern California, we are the experts' one-stop-shop for component and system consulting, product supply and implementation of OEM system controls. Committed to providing comprehensive knowledgeable consultations to all of our valued clients, we are proud to work with a variety of industries, including transportation, automated manufacturing and industrial OEM. As a member in good standing with MANA, we adhere to a strict code of ethics and conduct.
Find out more by contacting us now about the benefits of working with an all-encompassing components and controls specialist who boasts decades of electrical engineering experience.
Who we are
Dynamic Measurement & Control Solutions, LLC is a company of professional product experts. We look to solve unique and challenging applications by providing guidance through the electrical component marketplace. We continually evaluate the brands we represent in order to expand our reach of capabilities and surpass customer expectations. We are very focused on our work ethic and providing exceptional customer service.  In addition to strengthening our capabilities as a company, we have also partnered with contract engineering and manufacturing providers for customers that need a "complete solution." DMCS has over 20 years of experience in providing expert guidance along with industry-leading technology and service to some of the most notable companies across the country. Focusing on Northern California and being in the Silicon Valley, the global center for high technology and innovation, we have numerous resources and cutting-edge industrial solutions. The success and growth for the future of our business is tied directly to the success of our clients. Whether you are a fortune 500 company, an engineering firm, or just a person with a great concept, we are eager to work on small projects or develop your product from the ground up. DMCS is committed to providing our clients with innovative, value-driven solutions to their problems.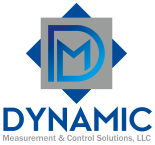 Our Philosophy
The electrical and electronic component marketplace is well over 300 billion dollars with thousands of vendors participating and providing multiple products. From our experience, it has become quite distracting for businesses to manage all of this with such a convoluted internet marketplace, manufacturers, distributors, private labeling or re-labeling of brands, and imported products from manufacturers you may never know. We aim to be a professional organization that understands the sales and engineering cycles of industrial manufacturing, creating long-lasting partnerships built on trust and performance.
Our Goal
Our vision is to develop into one of the leading engineering and support companies for customers in the Machine Building and Control Panel fields; this includes Power Distribution, Process Automation, and Transportation. Recognizable by the very best product lines, the latest technology, quality of products, and competitiveness in the market — we are product experts.
Why Choose Us
Technical Knowledge, Experience, and Advice

Stay Up to Date on New Product Developments and Sourcing Trends

Fewer problems with Manufacturability, Shortages, and Failures

Exclusive Alliances with Top Manufacturers

Technology Identification, Evaluation, and Consultation  

Innovative, Value-Driven Solutions for your project  

Implementation and Installation Assistance

Product Training and Support after implementation

Hardworking, Reliable, and Trustworthy
What We Do
Engineering Design and Support; Power Circuit, Control and Communications, Electro-mechanical

Power Supplies, Transformers, Reactors, Filters, Fuses & Circuit Breakers, Current & Voltage Transducers

Controls & Displays, Loop & Process Signals, Media Converters, Communication Gateways, Ethernet I/O, Wireless

Machine Safety, Position Sensors, Limit Switches, Pushbuttons, E-stops & Indicator Lights

Enclosures, Din Rail & Mounting Hardware, Fans, Vents & Climate Control

Terminal Blocks, Barrier Strips, Connectors, Wire Termination

Cable Glands & Cord Grips, Electrical Raceway & Wire Duct, Conduit & Cable Routing
Contact Us Today
sales@dynamicrep.com
(408)-780-9190