About Us
Manufacturer's Representative of Electrical Control Components for Machine Designers and Industrial Equipment
Utilizing more than 40 years of experience and knowledge to further our reach within the OEM manufacturing and Industrial Control industry, we help Electrical, Mechanical and Machine Design Engineers with reliable electrical components and controls. We are partnered with the world's most respected manufacturers of Power Quality, Electrical Measurement, Industrial Controls, and Electro-Mechanical Infrastructure. With a focus on safety and reliability, we provide diagnosis and consulting in order to streamline your production and time to market. Always on the cutting-edge of the electrical component industry, we are also well-versed in advances in IIoT, Data, Ethernet and Cloud applications. Supplying both standard electrical control components and custom-engineered products, we are dedicated to helping OEM companies of all sizes and types.
Operating out of Northern California, we are proud to work with a variety of industries including, transportation, manufacturing, and industrial OEM's.
As a member in good standing with MANA, we adhere to a strict code of ethics and conduct.
Who we are
Dynamic Measurement & Control Solutions is a professional sales organization. We are a group of product experts looking to solve unique and challenging applications by providing guidance through the electrical component marketplace. We continually evaluate the brands we represent in order to expand our reach of capabilities and surpass customer expectations. With over 40 years of experience, we have numerous resources, cutting-edge industrial solutions and the knowledge to provide expert guidance in the electrical component market. The success and growth for the future of our business is tied directly to the success of our clients. Whether you are a fortune 500 company or an engineering firm we are eager to develop your product from the ground up. DMCS is committed to providing our clients with innovative, value-driven solutions to their problems.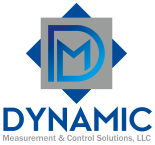 What We Do
Engineering Design and Support; Power Circuit, Control and Communications, Electro-mechanical

Power Supplies, Transformers, Reactors, Filters, Fuses & Circuit Breakers, Current & Voltage Transducers

Controls & Displays, Loop & Process Signals, Media Converters, Communication Gateways, Ethernet I/O, Wireless

Machine Safety, Position Sensors, Limit Switches, Pushbuttons, E-stops & Indicator Lights

Enclosures, Din Rail & Mounting Hardware, Fans, Vents & Climate Control

Terminal Blocks, Barrier Strips, Connectors, Wire Termination

Cable Glands & Cord Grips, Electrical Raceway & Wire Duct, Conduit & Cable Routing
Our Philosophy
Dynamic is a professional manufacturers representative that understands the sales and engineering cycles of industrial manufacturing. We aim to be the premier resource for engineering and support of customers who build Machines, Control Panels, and Factory Processes. We excel in all areas of Electrical Control including Power Quality, Electrical Measurement, and Power Distribution. Dynamic also services the markets of Process Automation, Network Infrastructure, and Rail Transportation. Recognizable by the very best quality products, the latest technology, and competitiveness in the market, we are product experts. Dynamic is all about creating long-lasting partnerships built on trust and performance.
System Development, Technical Knowledge and Experience
Under the supervision of experienced engineers and utilizing our exclusive business partners we can perform full turnkey services and systems. We stay up to date on new product development and sourcing trends which leads to ease of manufacturing and fewer problems with sourcing, component life, and warranties. Dynamic has exclusive partnerships with top component manufacturers, not re-sellers, so when you need something customized or modified to your specification, we get it done. We consult with our clients during product development and identify the proper technologies with the goal of offering a value-driven solution to resolve the problem. Dynamic also provides after implementation service and support.
Our Expertise
Selecting components can be quite a daunting task it is never right the first time and can always be improved upon. Everyone is looking for the ideal part to do the job, but is it cost effective, viable, available? What about performance and efficiency over a long period of time? Does it fit mechanically or within the scope of the design? Does it allow for future expansion? Component selection is usually a compromise, even when you know what you want. You might spend hours searching an online database or through catalogs for a part with minimal importance. You may specify something that you found online but come to find out it has a huge minimum order or is at risk of obsolescence before the next time you need it. You might get lucky and find the perfect item and find out later it does not really have the proper agency approvals.
Our knowledge of the OEM machine building industry has helped us to understand a great deal about the "in's and out's" of product manufacturing, both on the component side and customer end products. By keeping up to date on industry standards, new technologies and having our finger on the pulse of product trends we help our customers design for manufacturability, less shortages and quicker product development cycles. Therefore, saving you R&D expenses and getting your product to market faster and ahead of the technology curve.
DMCS develops solutions for these industries based around the power circuit, control circuit and electro-mechanical devices.
     CONTROL PANELS AND POWER DISTRIBUTION
Power Generation / Transmission / Distribution
Switchgear
Data Centers
Alternative Energy Solar, Wind and Hydro Power
Motor Control Panels
Drive and VFD Control Panels
      TRANSPORTATION
Light Rail Trains
Commuter Trains
High-Speed Rail and Heavy Rail
Wayside Equipment, Switching, Signaling and Interlocks
Traction Power Substations
Hybrid and Electric Bus and Vehicles
EV Infrastructure
     PROCESS AND FACTORY AUTOMATION
Building Materials
Metals and Mills
Automotive
Consumer Goods
Chemical and Oil
        MACHINE BUILDERS
Semiconductor tooling
Pharmaceutical and Biotech
Packaging and Inspection Equipment
Water and Wastewater
Food Processing Equipment
Lighting and HVAC Controls
Control System Integrators
Engineering Firms
Why Choose Us
Technical Knowledge, Experience, and Advice
We Stay Up to Date on New Product Developments and Sourcing Trends
Fewer problems with Manufacturability, Shortages, and Failures
Exclusive Alliances with Top Manufacturers
Technology Identification, Evaluation, and Consultation  
Innovative, Value-Driven Solutions for your Project  
Implementation and Installation Assistance
Product Training and Support after Implementation
Hardworking, Reliable, and Trustworthy
Contact Us Today
sales@dynamicrep.com
(408)-780-9190

Or schedule a meeting below ⇓