Cable Protection, Cable Glands, Cord Grips, Wire and Cable Trays
Cable Glands, Cable Seals, Cord Grips
High-Grade Cable Glands manufactured by Pflitsch guarantee reliable seals in industrial environments. Superior strain relief ensures that the cables cannot slip out or be pulled out of the connector. The UNI Dicht and blueglobe have a proven track record across hundreds of industries and extremely versatile and rugged applications. They feature large-area, spherical sealing inserts achieved using high-grade materials. The gland's reliable soft-squeezing action is gentle on the cable and does not cut into, indent or "pinch" the cable sheath and lasts over the lifetime of the product.
These Pflitsch cable glands ensure high operational reliability and durability even when subjected to strong vibrations. Our cable gland and cord grip types are available in metal (brass and various stainless steels) and in high-grade plastic (polyamide and PVDF). Pflitsch manufactures the sealing inserts out of TPE, TP, -V and silicone to meet the requirements of your project. They achieve high ingress protection ratings of IP68 and IP69K and fulfill the international standards such as VDE, UL, CSA, EAC as well as EMC and ATEX standards.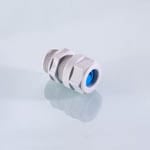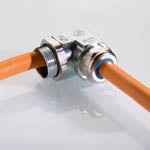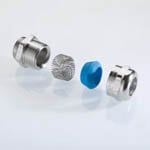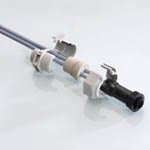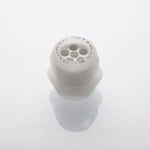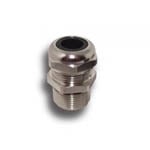 Brass and Stainless Steel Cable Glands in Sizes M8 to M85
Plastic Cable Glands in Sizes M10 to M63
For Cable Diameters Between 1.5mm and 77mm
Single and Multi-Hole Configurations
Standard Sealing Inserts for Temperatures Between -40°C and +130°C
Silicone Sealing Inserts in the HT Variant for Temperatures Between -55°C and +190°C
Full Identification Marking System with the "Globemarker"
Ex, EMC, Hygienic Models Are Available
Available with completely splittable body and insert while maintaining IP67 seal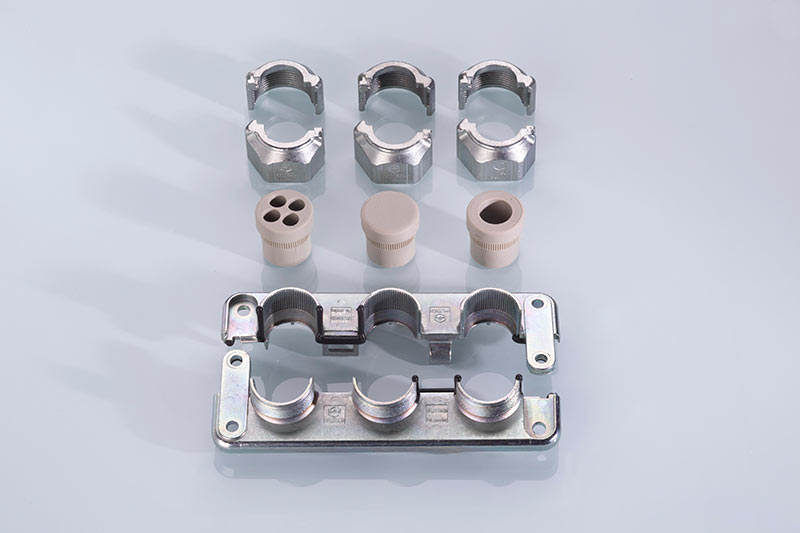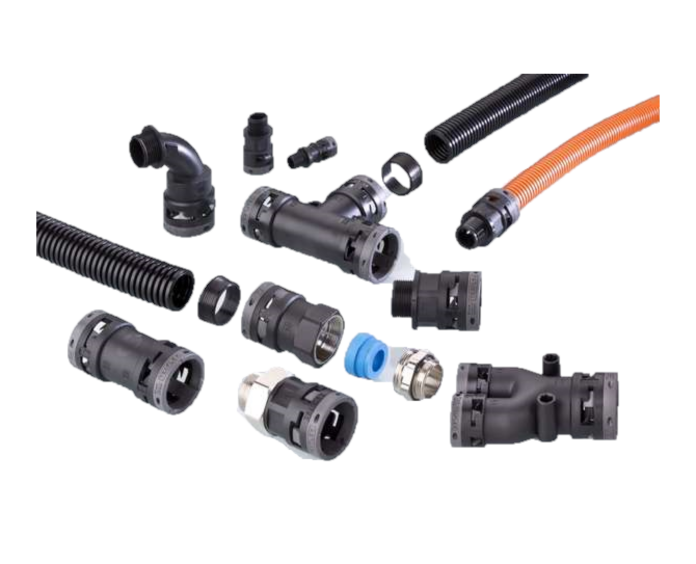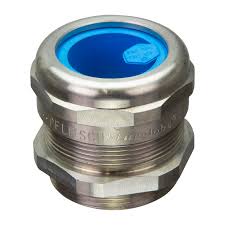 Cable Tray, Electrical Raceway, Cable Trunking, and Wire Management
Pflitsch has been setting the industry standard with its Industrial Trunking and Wire Tray with 13 different cross sections from 2" x 2" and up to 24" wide. Over 80 accessory fittings and cover variations ensure the system is suitable for your specialized application. The trays can be opened over its total length to allow preassembled cables to be placed or removed quickly and easily.
Other features include Safe cable routing for large cable volumes, different cover variants, hinged covers, press-fit, self-securing domed nuts for vibration resistance and equipotential bonding, low-burr cut edges and protection guards, UL and VDE tested. Pflitsch wire mesh cable trays are widely used in industries such as food processing for wash down and of course you high tech cabling and network needs.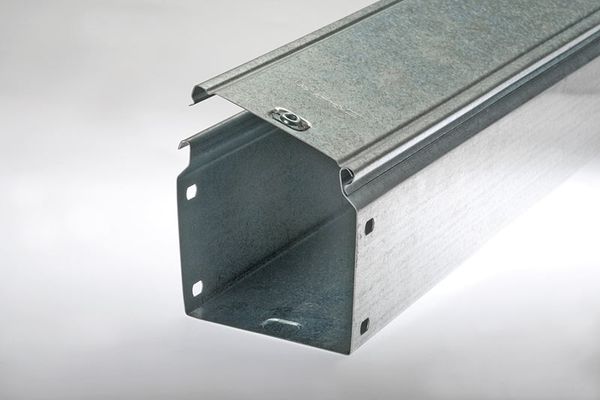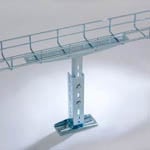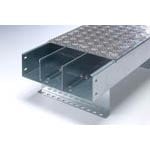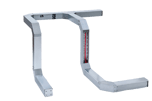 Software for Layout and Infrastructure Planning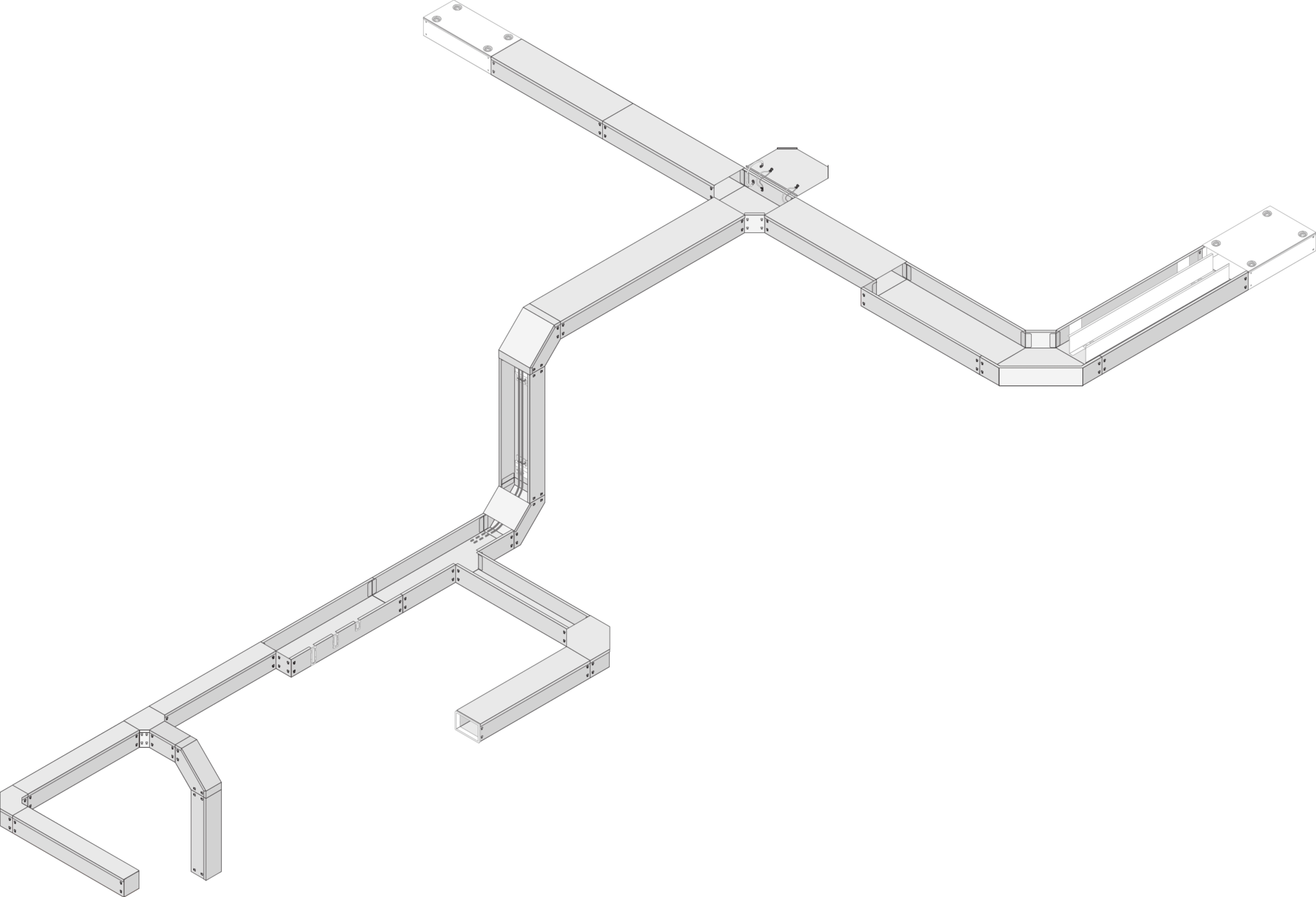 Safe Cable Routing for Large Cable Volumes
Different Cover Variants – Including Hinged
Press-fitted, Self-securing Domed Nuts for Vibration Resistance and Proven Equipotential Bonding
Comprehensive Edge Protection at the Sheet Edges, Low-Burr Cut Edges
UL and VDE Tested
We provide these cable management solutions for telecommunication companies; the railway industry; chemical, oil, and gas industries; the electrical industry, and much more. So if you're looking for a high quality cable seals and cable tray company that is committed to understanding your goals and helping you to achieve them, please contact us today.