CONTA-CLIP
CONTA-CLIP will provide you with reliable products in wire termination technology. Their products comply with safety standards, are available worldwide, and fulfill your own expectations. Providing products in the connection technology field (CONTA-CONNECT), electronics (CONTA-ELECTRONICS) and PCB connectors (CONTA-CON), CONTA-CLIP has a full-range of supplies that have passed the test of time. CONTA-CLIP is big enough to have a major impact on an international level but small enough to provide you with specialized consultation and information to align with your needs.
CONTA-CONNECT
When you need products that work for all your technical tasks, contact CONTA-CLIP. When you purchase CCI terminal blocks, you'll be provided with a full range of design options like feed-through terminals, component terminals, and double-level terminals.
CONTA-ELECTRONICS
CONTA-ELECTRONICS includes products that are necessary for modern machinery and production to operate and work effectively. This includes timing modules, monitoring modules, signal conditioning components, power supplies and more.
CONTA-CON
Connectors and PCB terminals can be used to design circuit board connections in the most efficient and user-friendly way possible. Additionally, terminals allow for connectivity solutions that are safe and are the most economical solution to your needs.
Read below for an outline of products that are offered and contact CONTA-CLIP today if you would like to request a document or schedule a consultation.
Products: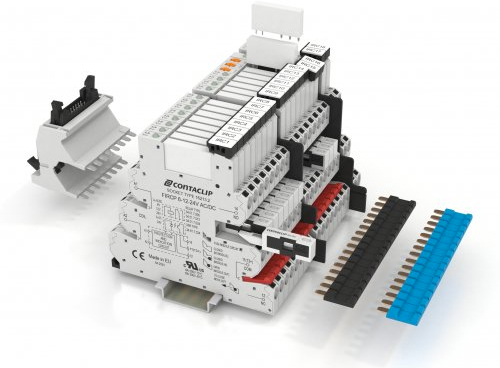 Terminal Blocks

Interface Relays and Electronics

Panel Feed Through Cable and Wire Entries

PCB Terminals and Connectors

Wire to Wire Connection Systems