Electrical Control Components for Machine Designers and Industrial Equipment
CONTROL PANELS AND PERIPHERAL COMPONENTS
Control components are used extensively in industrial equipment and within control cabinet circuits involving switching, starting, protecting, detecting, monitoring, communicating, and other electro-mechanical functions. Dynamic Measurement and Control provides rugged products for high end industrial applications. Our devices are specified when you need the highest grade devices for Precision, Accuracy, and Continuous use.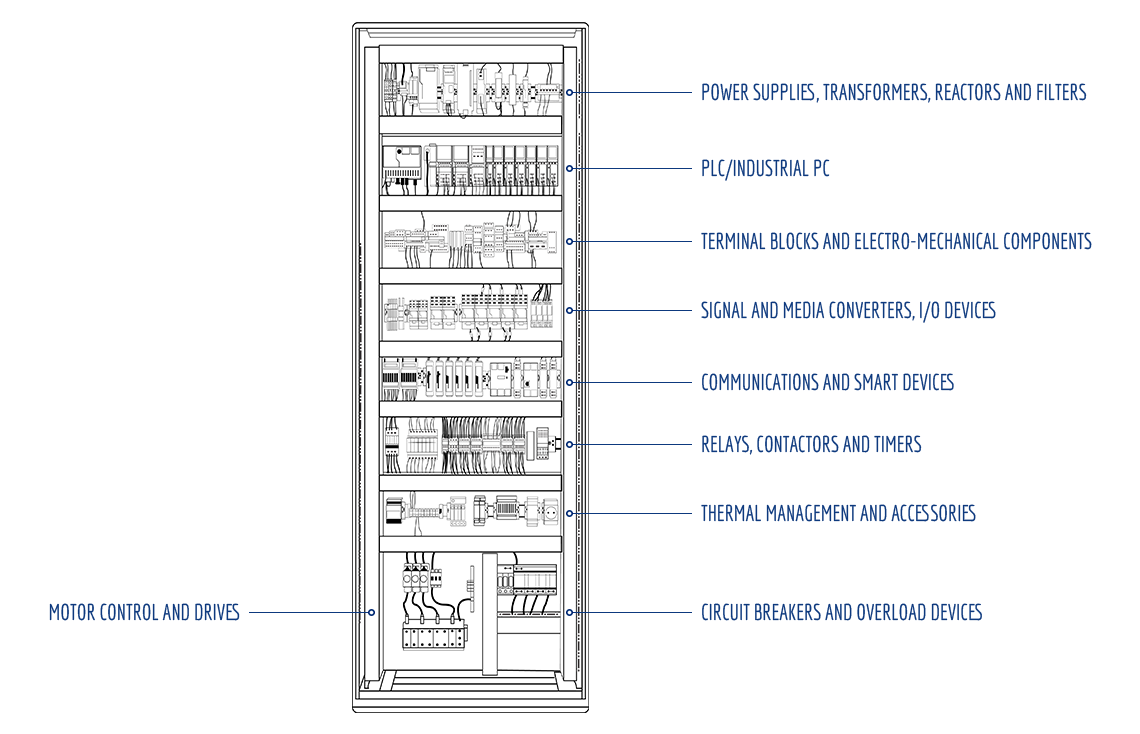 ---
Front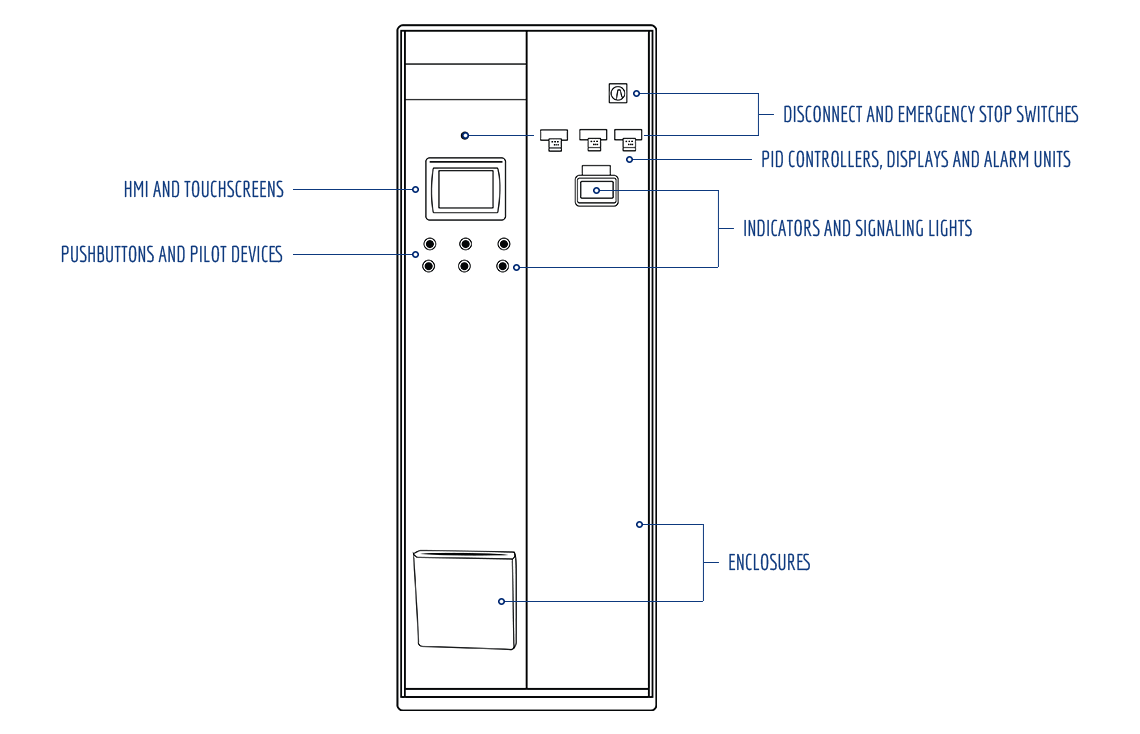 Specializing in AC Power Quality & DC Current and Voltage Control
POWER QUALITY
LINE REACTORS – Minimize Noise to Reactive Power Components and Improve PF.
FILTERS – EMI / RFI, Harmonic Distortion, dv/dt, and Sinewave
UPS SYSTEMS AND ENERGY STORAGE
ELECTRICAL MEASUREMENT
AC CURRENT TRANSDUCERS
DC VOLTAGE TRANSDUCERS
MONITORING RELAYS
POWER METERS
ELECTRICAL CONTROL AND POWER DISTRIBUTION
TRANSFORMERS
MAIN BREAKERS AND SURGE SUPPRESSORS
CIRCUIT BREAKERS
CONTACTORS AND RELAYS
SWITCHES AND CONNECTORS
DC POWER SUPPLIES
TERMINAL BLOCKS AND POWER DISTRIBUTORS
Industrial Control Panels can best be described as assemblies of Power Circuits, i.e = Power Distribution Units (PDU). Assemblies consisting of Control Circuit components and used for simple electrical control of industrial equipment or processes. They can also be a combination of both Power and Control circuits. Typical industrial control panel assemblies consists of equipment, such as motor controls, relays, switches and disconnects, circuit protection devices, and a variety of ancillary, interconnect, and electro-mechanical devices for ease of wiring and to simplify the manufacturing and installation process.
Generally these control panels are found in "all" manufacturing processes with important process applications such as heating, lighting, motors and pumps, machinery, and HVAC.
Want to learn more?

Power Line Card